Did you know that your Internet Explorer is out of date?
To get the best possible experience using our website we recommend that you upgrade to a newer version or download another web browser.
A list of the most popular web browsers can be found below. Just click on the icons to get to the download page.
Your browser will need to close to complete the installation and you will need to manually reload the site when finished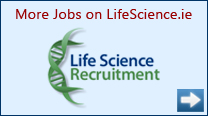 Search Results for Quality Manager
Job Title.
Location
Salary
Actions

QA Specialist

QA Specialist Our Client, Multinational company based in Cork are currently recruiting for QA Specialist role (12 month fixed term contract) . In this role you will contribute to the implementation and maintenance of QA actions in compliance with the current GMP regulations. Responsibilities · Implementation, maintenance and development of QA systems · Reviewing the GMP documentation eg, SOPs, reports, methods, specifications, vali-dation protocols, quality contracts etc, and Exceptional Documents eg. NCRs/PNCRs, Planned Deviations e...

Location: Cork, QA Specialist
Cork
Not Disclosed

Senior Engineer - Supplier Quality Compliance

Senior Engineer – Supplier Quality Compliance Our client, one of the largest multinational company based in UK is recruiting for Senior Engineer (Supplier Quality Compliance). The successful candidate will serve as liaison between suppliers and Internal teams to drive effective continuous improvement as a result of the supplier base. You will work with internal customers and suppliers in support of supplier quality issues; provide technical support for activities related to supplier quality system assessment and performance evaluation. The Position • Own...

Location: United Kingdom, Senior Engineer - Supplier Quality Compliance
United Kingdom
Not Disclosed

Senior Supplier Quality Engineer

Senior Supplier Quality Engineer Our client, one of the largest multinational company based in UK is recruiting for Senior Supplier Quality Engineer. The role is responsible for the coordination and implementa-tion of on-site and documentation audits, related observations, NCs, CAPAs and communication of evaluation results to key stakeholders. Provide cross-functional supplier au-diting services to R&D, Acquisition, Manufacturing, Materials, Purchasing, and Opera-tions stakeholders worldwide. The Position • Drive continuous improvement within the S...

Location: United Kingdom, Senior Supplier Quality Engineer
United Kingdom
Not Disclosed

Associate Group Leader, Inhalation

Associate Group Leader, Inhalation Our client, one of the largest Contract Research Organizations in Athlone is recruiting for Associate Group Leader (Inhalation) . The successful candidate will Provides line-level management coordination of resources and work schedules for laboratory activities. Oversees daily operations and assists in preparation and implementation of company policies, quality systems and training programs. Ensures that projects are completed in a timely manner so that company revenues are met and clients are satisfied with the quality and turnaround time of...

Location: Westmeath, Associate Group Leader, Inhalation
Westmeath
Not Disclosed

Senior Quality Engineer

SENIOR QUALITY ENGINEER Our Client, One of the largest medical device companies based in Galway is currently recruiting Senior Quality Engineer . The successful candidate will lead and work as part of a team to maintain high quality and performance standards on all Medical products. Reporting to the Operations Quality Manager, the position will be challenging and will require an ability to lead a team and work on own initiative and with minimum supervision. The Role • Lead and drive QA initiatives within area of functional responsibility. • Provide quality inpu...

Location: Galway, Senior Quality Engineer
Galway
Not Disclosed

QA Manager

Our client is a service-provider-of-choice to the pharma and biotech industries in Ireland and internationally. They are seeking an adaptable, skilled and flexi

Location: Meath, QA Manager
Meath
Not Disclosed

Subscribe RSS feed for this search
Quality Manager Career Profile
Quality Manager
This is a wide role which often requires a Medical Device Quality Systems background and expertise within ISO 13485. Applyling this knowledge to a cutting edge industry is often an attraction for candidates who are used to working in a more manufacturing-orientated environment. A sample spec is below:
Key Responsibilities
Initially as a core member of the team which will implement a Global Quality Management System,
As required oversee the production of DHF for products to be marketed in the US.
As required assist in the preparation of 510k submissions for our client's products and product components. This may also require some involvement in clinical trials.
As required develop an understanding of other overseas regulatory requirements (and prepare for submissions where clearance is required.
Proactively develop and maintain the Company Quality Management System in accordance with regulatory and corporate requirements.
Furthermore seek to improve the efficiency and effectiveness of the Quality System to meet the business strategy of the company.
Act as the company representative in any company inspections/audits.
Under the direction of the Head of RA/QA take ownership for the co-ordination of specific
projects providing specific regulatory and quality services.
Oversee design control for specific company products: review and approval of documents,
maintain design history file, communicate findings and suggestion for improvements to design group. Ensure documents are produced in accordance with company procedures and check all documents for consistency and accuracy prior to issue.
Work with service/manufacturing to ensure adequate quality controls prior to shipping.
Qualifications / Experience
Degree level qualification preferred or an equivalent combination of education and experience to operate at this level.
Proven RA / QA experience supporting product design control, customer support and production with at strong supervisory experience.
Working knowledge of FDA Quality Systems Regulations and ISO 13485:2003 required.
Internal audit qualification also preferred. ISO13485 lead auditor qualification preferred but not essential.
Experience in medical devices
Understanding of QA and Regulatory requirements